Cloud Migration in Amazon Web Service (AWS) is widely used by businesses since it is incredibly trustworthy and versatile in terms of securing all of their data. The process of migrating data, apps, workloads, and Information Technology (IT) resources to the AWS cloud computing platform is known as AWS Cloud Migration. AWS enables organizations to develop and perform consistently by expanding their global audience. It provides cost-effective, user-friendly, and extensive cloud computing services for its customers.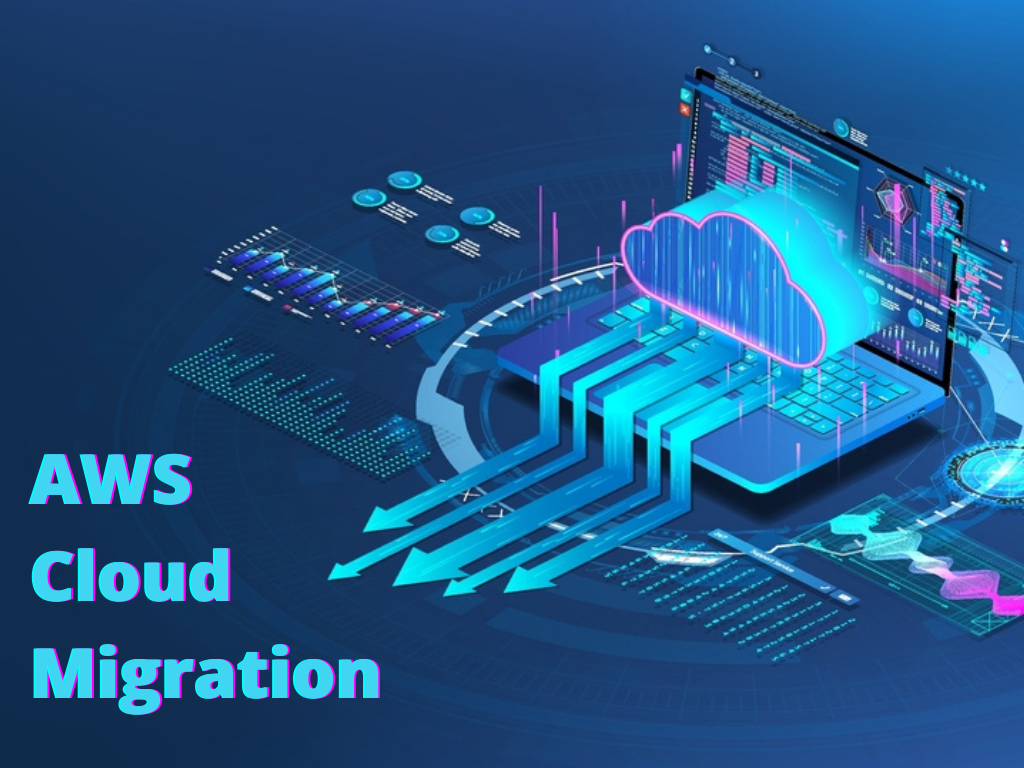 Advantages of Migrating to AWS Cloud:
AWS is a very popular and highly demanded cloud platform across the globe. Businesses will greatly benefit by migrating to AWS. Here are some of the advantages of migrating to AWS.
Cost:
The primary benefit of switching to AWS is the cost. The firm does not have to pay for the infrastructure; they simply have to pay for the storage, processing power, and other resources that they utilize. Additionally, organizations will pay for resources based on their utilization in terms of volume and time. AWS is charged on a per-minute basis, so there will not be any commitments. It also includes a calculator to keep track of expenses.
Flexibility:
AWS is flexible to utilize as businesses can load apps based on their needs and develop aspects based on the applications that will be used in the virtual environment. It also gives companies an option to choose their operating system, database, programming language, and web application platform. AWS solutions are adaptable to almost every current programming paradigm and coding language, making them extremely useful for businesses.
Security:
The biggest advantage of migrating to AWS is that businesses do not need to worry about security. AWS ensures that the overall IT infrastructure is secure, including physical and software networks. It prevents data leakage by offering a shared security framework that is managed by both the business and AWS. Customers can control users who can access the company's data and resources within the platform. Furthermore, data and workloads can be easily monitored through end-to-end security and threat detection.
Scalability:
AWS has diverse elements to scale the business to meet the changing demands. It automatically optimizes apps using a variety of applications to maintain a consistent and predictable workflow. In addition, AWS makes it easier to generate scaling policies and set targets based on user preferences. It further enables businesses to instantly scale up or down to adjust cost and performance. The Auto Scaling feature automatically adds or removes capacity from resources according to demand change to maintain cost-efficiency.
Easy to use:
The AWS cloud platform makes it simple to develop, maintain, and monitor apps and their functionalities. It streamlines the process of allowing vendors and application providers to host apps safely and promptly. Organizations can quickly optimize its IT resources and capabilities by removing those that are not required. They may access AWS's application hosting platform using the AWS Management Console, which will be useful in these technologically sophisticated times. AWS is a 'pay as you go' approach, so there will be no long-term contracts or obligations for your company.
Conclusion:
AWS is ideal for businesses since it offers superior security at a lesser cost to both large and small businesses. It offers a wide range of cloud computing capabilities that allow businesses to focus on their core business rather than their IT infrastructure. In addition, AWS provides excellent performance, allowing organizations to operate more efficiently and effectively. utilizing this cloud platform, businesses can even optimize scalability and prevent potential threats. AWS offers pay-per-use, allowing them to concentrate on the core business activities rather than wasting resources on unnecessary IT infrastructure.