Organizations that want to take their business operations to the cloud and enhance their productivity through cloud computing need to migrate their existing application to a cloud environment. This usually starts with the evaluation of the business enterprise's own portfolio of applications and analyzing the purpose of migrating each application onto the cloud. In addition, experts are required to discuss which applications will be suitable or unsuitable for the organization in a cloud environment based on cloud migration strategies. Accordingly, they can decide which applications to migrate to the cloud. This process is known as a cloud migration strategy.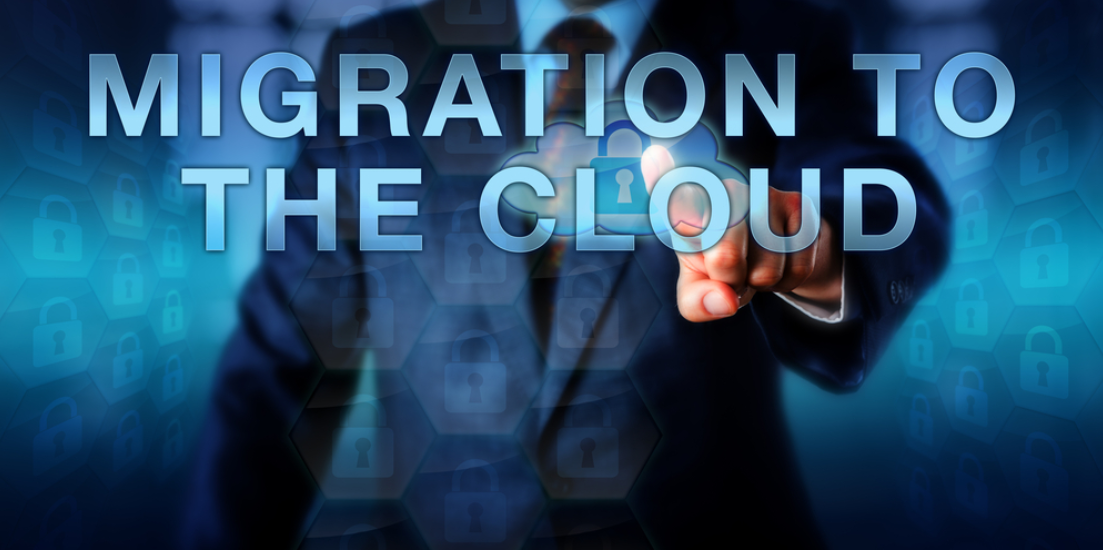 There are six commonly used cloud migration strategies that business enterprises use for approaching their cloud migration. Popularly known as the 6 Rs of cloud migration in the industry, these cloud migration strategies are built upon the 5 Rs model of cloud migration originally published by Gartner in 2010. Amazon Web Services (AWS) adopted this model and developed it into the 6 Rs of Cloud Migration used by many organizations for migrating their applications onto the cloud.
Cloud Migration Strategies
Organizations usually discuss their cloud migration strategies with cloud experts and professionals who have the knowledge and skill in evaluating the business requirements. After the evaluation, these advisors or consultants can analyse and suggest the best cloud migration strategy that will suit the organization. The 6 Rs of cloud migration used by business enterprises around the world are as follows
Rehost
Rehost or rehosting is also known as lift-and-shift cloud migration. It is the most common cloud migration strategy used by organizations that want to migrate their business operations onto the cloud. Rehosting is easy and does not require advanced knowledge or expertise in cloud computing to approach this process. In this cloud migration approach, organizations can simply move their existing applications to a cloud environment without any modification. It is best suited for organizations that want to migrate quickly and in a cost-effective manner. However, for most organizations migrating through rehosting is the first step, as applications can get modified or optimized later, once they are on the cloud architecture.
Re-platform
This is also known as lift-and-reshape cloud migration. In this cloud migration strategy, organizations can move their applications onto the cloud by making some changes without changing the core architecture of the applications. Replatforming takes more time and is costlier than rehosting. Organizations can save money by migrating onto the cloud architecture, but they need cloud professionals who understand the services provided by AWS to do so. This cloud migration approach requires adequate planning and coordination to become successful.
Re-purchase
Organizations choosing this cloud migration strategy abandon their existing software and move to a cloud-first one. Repurchasing can be achieved by moving to a SaaS platform or by changing the existing software license from an on-premises server to a cloud environment. This drop-and-shop method is available to organizations through AWS Marketplace and AWS Service Coding.
Re-factor/Re-architect
In this cloud migration strategy, organizations can re-factor or re-architect their applications using cloud-native features. Organizations that want to increase their performance by adding cloud-first features usually employ this cloud migration approach. Rearchitecting is time-consuming and costly. It requires the proficiency of cloud architects and advanced knowledge of cloud architecture. Therefore, refactoring is the most advanced cloud migration strategy.
Retain
This approach is used by organizations to revisit the applications at a later stage after evaluation. Some applications may require major refactoring, so organizations can postpone this by retaining the application and doing it in the future. However, legacy applications are retained as there is no business requirement to migrate them onto the cloud.
Retire
Organizations can retire applications that are no longer suitable in the cloud environment. This will also help them conserve space and save money.
AWS has included another 'R' in this list of cloud migration strategies known as relocate. This cloud migration strategy involves moving the infrastructure of an organization to the cloud without purchasing new hardware or rewriting applications. Relocate is also called hypervisor-level lift and shift. Therefore, the 6 Rs are now 7 Rs of Cloud Migration.
Conclusion
The decision of choosing the right cloud migration strategies depends on the business needs. It is also based on the available resources and the expertise that organizations possess. Business enterprises will be able to select the right cloud migration strategy that best addresses their business needs using the AWS Migration Consulting Services. They can use the help of cloud consultants and advisors to choose the best cloud migration approach and scale their business operations further.